Full Service Events
Our idea of full-service event planning means finding the perfect combination of unique food, setting, atmosphere and people and catering it with a distinct level of sophistication. We meet with you in-person to customize your menu, determine (and secure) the perfect venue, design the most appropriate and splendid decor and plan to satisfy every guest to the highest level. We cook astonishing cuisine on-site, prepare your space with the most appropriate atmosphere, entertain your guests and customize every element of your San Francisco area gathering. All you'll need to do is sit back and enjoy yourself. We even clean up after your event with the utmost professionalism and thoroughness.
Featured Services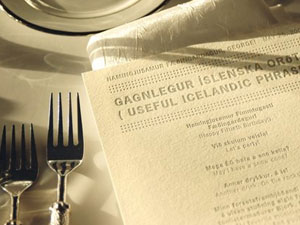 Coordination & Logistics
Our personal, full-service approach makes planning for any size get-together effortless. Our event planning experts will work with you directly from start to finish for events of any size, scope or venue.
Theme Development
Our creative and thoughtful event-planning minds work with you personally to develop a meaningful and memorable theme for your next private event!
Staffing & Bar Services
We provide stylish bar services with private bartenders and waitstaff available on-site.
Entertainment & Valet Parking
We provide additional services such as sub-vendor acquisition and valet parking for any size private event. It's this kind of individualized touch that gives Fork & Spoon events a "not-so-catered" feel that no other personal event catering service can match!
Décor & Floral Arrangements
Our professional floral/design team can coordinate with you and your theme to find the most appropriate and spectacular visual arrangements.
Venue Selection
We work closely with some of the most noteworthy and memorable spaces in the San Francisco Bay Area. We'll work with you personally to find the one that matches your occasion.